Training
Hash Solutions offers a comprehensive portfolio of software training and professional certification designed for individuals, companies, and public organizations to acquire, maintain, optimize and validate their IT skills. By considering today's It demands we train dynamic professionals that can hold their own in today's .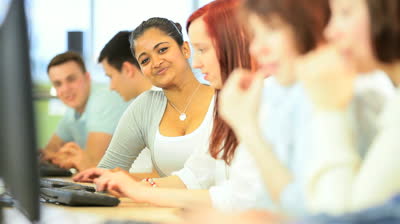 ---
Courses Offered
Students , with the help of technical proffessionals at hash solutions , can avail extra ordinary course packages in many technologies, The trainees will get practice oriented classes, where most of the hours will be spend in the lab itself with our programming proffessionals . This will enable the trainee to understand and learn about real time client projects which definitely will provide practical experience and help them to start up a great career.
Web Technologies – Core Java, J2EE, EJB, Struts, Weblogic, WebSphere, GlassFish, XML, UML, Servlets, HTML, Java Script, CSS, AJAX, JSP, JDK, NMS,OOAD,Web Services, SOAP, CORBA, MQ Series, Cold Fusion.
Web Applications – PHP, Apache, Mysql
Operating Systems - Unix, Linux, Solaris,
Scripting – Shell Scripting, Perl and Python.
Web Development Tools - Photoshop, Flash, Illustrator, Dreamweaver, HTML & CSS
---
Academic Projects
We provide live and simulated academic projects for all type of students. In addition to live projects, we focus on helping graduates and under graduates to do their educational curriculam projects and seminars. Students can discover the concepts and our team helps students to learn , develop, deploy and present these as projects. The variety of projects we undertake are divided as follows
Live Industry Projects
IEEE Projects
Technology Oriented Projects
---
Internship Programs
Our comprehensive internship programs allow you to develop and hone your skills for applying your education to practical real-world solution modeling. We provide internship in numerous software and embedded stacks and technologies that will not only enhance your understanding of the core concepts but will also give you a peek into the industry that you will be entering once your education is over.
---