Embedded
Our embedded solutions team can visualize your requirements and ideas and convert them into quality, cost-effective embedded products. These solutions will be designed and developed keeping in mind the manufacturing and marketing constraints of the final product.
We do this by improving all phases of an embedded product development lifecycle: product ideation, design, development, testing, validation, verification and product sustenance. Using proven development processes and flexible service delivery models, our domain experts help you optimize R&D, reduce product costs, adopt proven development methodologies, and localize in today's global marketplace.
---
Our Offerings
Maintenance and support
Product enhancement
Product testing (including functional, reliability, environmental,interoperability, and usability testing)
Compliance testing and certification
User training
Product architecture, design and development
System integration
Re-engineering
New product development
New feature development
Product conceptualization
Product feasibility analysis (technical and commercial)
Proof of concept development
Rapid prototyping/Simulation
Technology and platform selection
End-to-end product development
---
Lifecycle Management
We provide smart solutions that span over the entire lifecycle of an embedded product development. While Lifecycle Management includes all aspects of the product development process, from the initial idea through to retirement and disposal, the value of smart products is derived from the design of the product architecture — i.e. the multi-discipline systems, including software, that defines the manner in which a product delivers functionality to the end user. IBM's solutions for product lifecycle management support this high value aspect of product development, including specific solutions for systems engineering and embedded software development.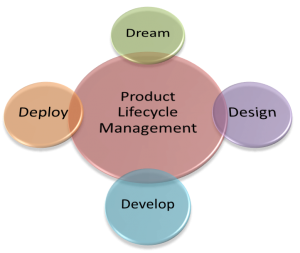 ---